Setting Expectations for Online College online masters degree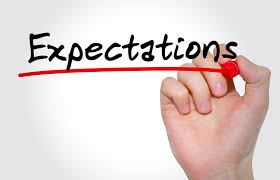 The majority of students want to be the best, get the highest grades and really stand out from the crowd of classmates. However, there are many people who aren't ready for online classes. If you are taking your first online class then you may have some questions about how to maximize your class time and learn as much as you can.
Performing well in a traditional class is different from doing well in an online class. The prime difference is in the way people learn through online courses. People need a lot of self drive in order to succeed at online classes and complete a degree.
You should take care of the following items before your class begins.
Contact the school's bookstore and place your order for the correct books. Getting your books well ahead of the start of a new semester means you will have the necessary materials to not only prepare for class but also for assignments.
Ask the admission counselor if you can complete an orientation that teaches new students how to use the school's class management software. There are times when the teacher has the option of picking a completely different system. Get in touch with your professor prior to the start of the semester to ensure that you are learning the right system.
Make sure your internet browser works with the class management software. The software should have a brief technical details description that describes which browser works best with the system.
Double check to see that your tuition is paid in full or that any financial assistance has been properly processed. If your bill is not paid you may be delayed in joining the class or banned altogether until the following semester.
Culture of Online College
Many people worry how they will function in the online school world. For a college that is exclusively online, with no classroom time, the setup is very similar to social networks. You will be talking to professors, and classmates, through emails, message boards, instant message systems or chat rooms. This means that you likely won't "see" any of these people in real time. Participation in discussion, whether it is in class or in a chat room afterward, becomes crucial since this is the main way that you will have of connecting with classmates.
Some people do not care for this faceless form of communication. Other people feel their discussions with both teachers and peers are much deeper due to the increased amount of communication. Some advocates of online classes say that this type of interaction is a perfect preparation for work in the corporate world. Email is extremely common since it is more convenient and it keeps a log of what has actually been said.
Focusing On Your Studies
You must be able to manage your time wisely if you are going to succeed in online classes. You will be responsible for getting yourself motivated since there is no teacher standing over your shoulder encouraging you to keep working. You must be able to focus on the materials presented in lectures, studying all written materials and adequately prepare for tests on your own.
Obviously, when you are enrolled in an online college there is nobody around to supervise you. One of the best ways to stay on track is to work on your classes a little bit every day, instead of putting off to once or twice a week. This gives your mind a better opportunity to absorb the material and reduces your stress. Many students claim they get more information out of their online courses compared to classroom courses.
However, you should not feel like you are going it alone. You can reach out to your professors using a wide range of communication methods and you should take advantage of this. A quick email to answer a question, reading over previous comments left on a message board and even setting up a time for a web video chat are ways that you can get answers to your questions in quick fashion.
Technical Skills
Attending an online college will require some technical skills on your part in order to finish the classes successfully. Although it is not 100% required, having your own computer that you use for all of your work is the best course of action. In addition, you want to have a dependable connection to the internet that offers high speed access. You will likely need Microsoft Excel and Word, or a similar program, along with software that plays internet video.
How Traditional Schools and Online Schools are Similar
Although there are some profound differences between campus schools and online colleges there are also some similarities. Regardless of the type of school, at the beginning of the semester you will receive your syllabus that has the dates for important assignments, quizzes and major tests.
Both types of schools offer similar degrees with accompanying necessary coursework. Professors are expected to convey their messages to the students in a manner that is easily understood by the students and leaves no doubt of expectations. Students should understand exactly what each assignment entails, what information they are to provide and the manner in which the professor expects to receive the assignment.
https://www.mastersdegreeonline.com/wp-content/uploads/2019/06/expectations.jpg
180
280
admin
https://www-stg.mastersdegreeonline.com/wp-content/uploads/2019/04/logo-new3.png
admin
2019-06-18 18:18:16
2019-06-20 14:49:00
Setting Expectations for Online masters degree